Meet the Team
At Imagine Financial, we know that everyone is unique, with a special story that requires a personalized plan as unique as you are. Our mission is to understand your story and help you with the financial skills and know-how you need to complete your journey.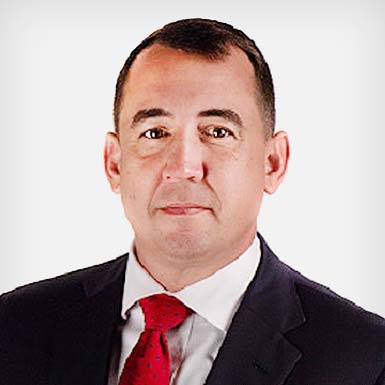 LENNRD FLY, AIF®
Owner/Investment Advisor Representative
As the founder of Imagine Financial, Lennrd, "Lenny," uses his experience and knowledge to help clients work toward their retirement goals.
Lenny got his start in the industry in 2013 with Principal Financial Group. Wanting to follow his passion for helping small businesses grow and showing families the power of a financial road map, he started his own firm — Imagine Financial. Lenny believes the best way for people to find financial freedom is by eliminating debt and unlocking their power to create wealth with their income leading to a life of abundance. According to Lenny, people need to get comfortable being uncomfortable to grow.
Lenny is a financial professional who can offer investment and insurance products and services. He has passed the Series 6, 7, 24, 51, 63 and 65 securities exams and is a licensed life and health insurance agent in North Carolina, South Carolina and Georgia. He has earned the Accredited Investment Fiduciary® (AIF) designation, reinforcing his commitment to putting his clients' best interests first.
A U.S. Army veteran, Lenny served as part of the NATO-led peacekeeping forces SFOR in Bosnia and Herzegovina and KFOR in Kosovo. He was released from active duty due to service-related disabilities in 1999. He found healing and camaraderie in the Warrior Surf Foundation and recently served as chairman of the organization.
Lenny and his wife, Dr. Melissa Fly, live in Johns Island, South Carolina. He has three children — Madison, Lucy and Liam — and two stepchildren, Madalyn and Abigayle. In his free time, he enjoys volunteering, surfing, fossil hunting and golf.
The purpose of the Accredited Investment Fiduciary (AIF®) designation is to assure that those responsible for managing or advising on investor assets have a fundamental understanding of the principles of fiduciary duty, the standards of conduct for acting as a fiduciary and a process for carrying out fiduciary responsibility.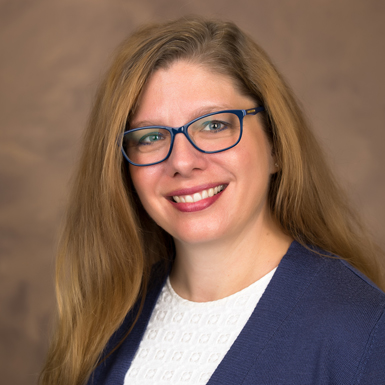 Jennifer Cramer
Investment Advisor Representative
Jennifer is passionate about details. She enjoys assisting others who want to take the next step in preparing and preserving their family legacies, yet she understands planning for a confident financial future can be overwhelming. She views it as her job to make the process simple and relevant to her clients' needs.
Jennifer joined Imagine Financial with more than a decade of experience and is glad to continue to help people find their freedom personally, professionally and financially.
Jennifer earned her Bachelor of Arts from Judson University and has passed her Series 7, 24 and 66 securities exams.
A resident of Marietta, Georgia, Jennifer and her husband spend their time away from the office supporting their seven children and two grandchildren in their many sporting activities, which include soccer, football and wrestling. She loves hanging out with her large family, playing games and watching movies.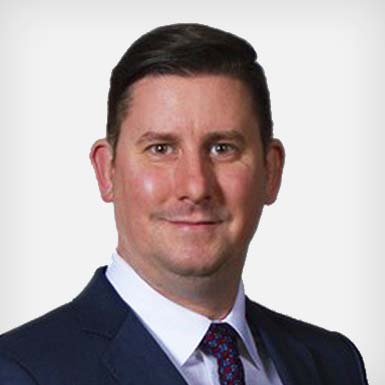 COLIN T. MEDDAUGH, MBA
Financial Advisor
A U.S. Naval officer for 15 years, Colin Meddaugh went looking for something more in life in 2015 and found it in serving others in the financial services field. He joined Imagine Financial, where he enjoys sharing knowledge and helping others achieve what they once thought was impossible in their life and financial journeys. Colin believes that financial plans should not be static, and he finds fulfillment in helping people adjust to life's inevitable hurdles and roadblocks.
Colin is a financial professional who can offer investment services. He has passed the Series 7 and 66 securities exams. He earned his Bachelor of Arts in criminal justice from The Citadel and his MBA in financial management from the Naval Postgraduate School.
Colin is a lifetime member of The Citadel Alumni Association and a member of the Surface Navy Association, the Military Officers Association, the Palmetto Military Support Group and the National Eagle Scout Association. In addition to becoming an Eagle Scout, Colin has received several noteworthy scout and military accolades and honors, including Vigil Honor – Order of the Arrow, a Meritorious Service Medal and five Navy Commendation Medals. He also was selected for Early Command at Sea – U.S. Navy Warship.
Colin lives in Mount Pleasant, South Carolina. He enjoys spending time with his longtime girlfriend, Sarah Watson, cycling, running, riding motorcycles, watchmaking and traveling.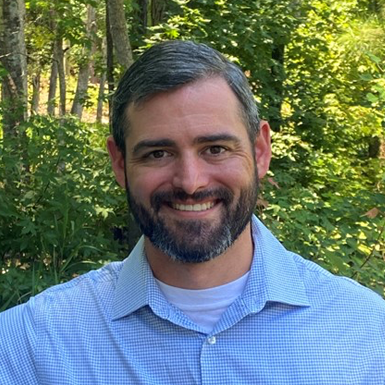 Andrew Dibble
Investment Adviser Representative
Andrew is a retired Marine officer with more than 20 years of service.  He initially joined the Marine Corps as an enlisted Marine shortly after 9/11.  He deployed to Iraq twice in that capacity before being accepted to an officer commissioning program.  In 2010 Andrew commissioned as an officer and was deployed to Afghanistan in 2013.  His Marine Corps Career culminated as the Executive Officer of Support Battalion at Marine Corps Recruit Depot, Parris Island where he had the privilege of serving with some of the finest Marines in the Corps. 
In 2015 Andrew identified he had a passion for finances and began learning, and then coaching people about eliminating debt and implementing sound financial principles.  After his Marine Corps career Andrew wanted to take the opportunity to further develop his financial passion and help others to "win" with money, causing him to seek out and join the team at Imagine Financial.
Andrew earned a Bachelor of Arts from the University of Idaho and has passed the Series 65 Exam as well as the State Life, Accident, and Health Insurance Certification.  Additionally, Andrew is a Ramsey Solutions Certified Master Financial Coach. He plans to pursue additional credentials in the future in order to better serve people.
Andrew is married to his beautiful wife Jenny and has three children -- Alyssa, Brianna, and Chase.  He currently lives in Beaufort, South Carolina and enjoys fishing, golf, and spending time with his family.
Dave Ramsey's SmartVestor™ Program and Endorsed Local Providers (ELP) is paid-membership advertising service for financial professionals. Endorsement and membership in this organization does not imply a set level or skill or training. The logo and/or service mark is the property of their respective owners and no endorsement of Andrew Dibble or Imagine Finical is stated or implied.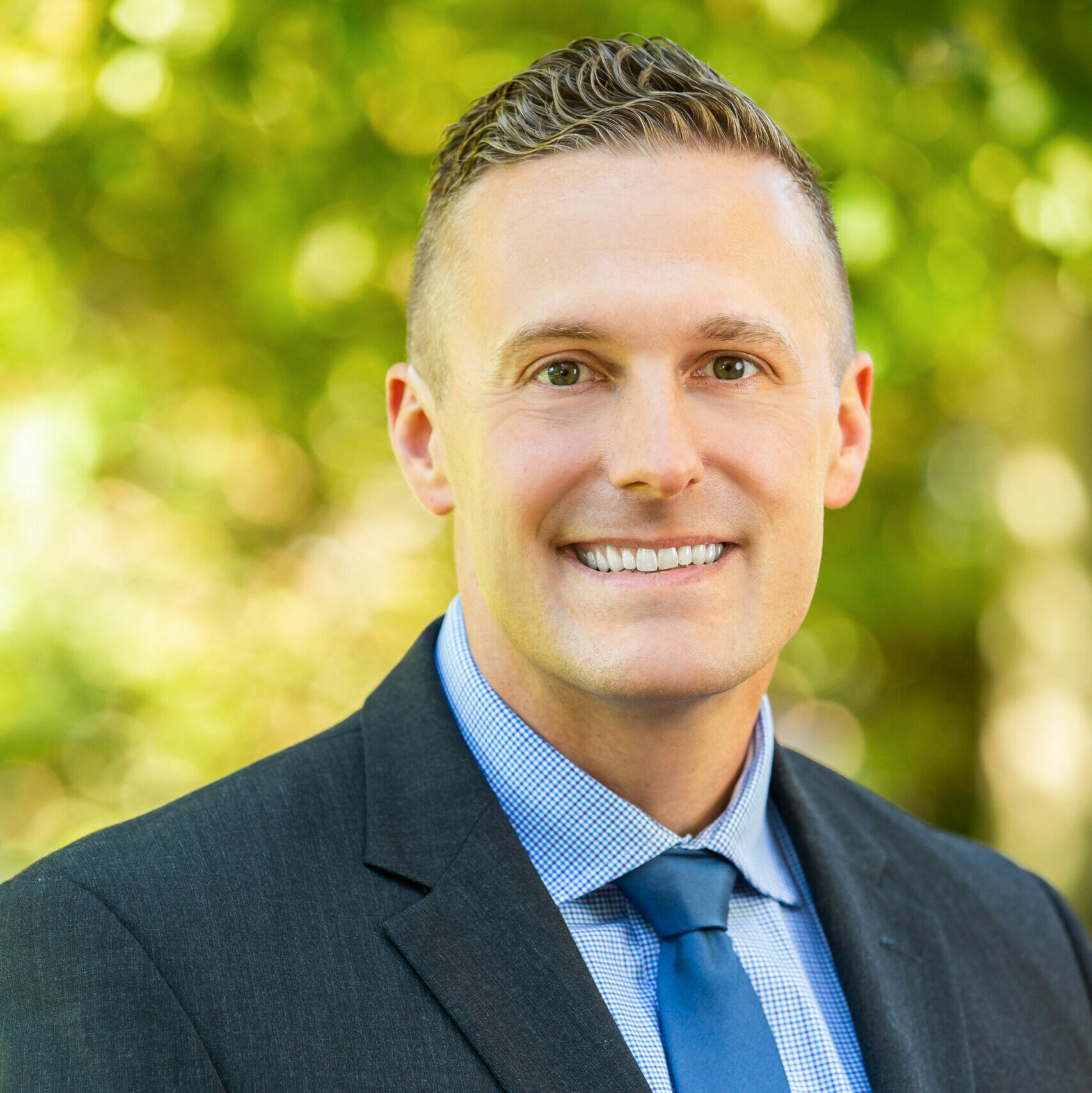 Rob Anderson
Investment Adviser Representative
Rob came to the financial services industry with an extensive background in public service. He spent almost 20 years as a firefighter and paramedic, ending his career with one of the best fire departments in the country, Fairfax County Fire and Rescue. There, he had the privilege to work with several specialized teams, performing a myriad of tasks, such as technical rescue, HAZMAT, and Search and Rescue. As an Officer, he had the opportunity to attend several leadership schools and the study of leadership quickly became a passion of his.
Rob also served six years in the Army National Guard as a Combat Medic where he had the opportunity to attend schools such as Army Airborne School and Air Assault School. After a five year break in service, Rob felt the call to put on the uniform again. He now serves in the Air Force Reserves and is in training to be a Chaplain in the Air Force. He greatly enjoys wearing the American flag on his right shoulder!
In 2015, Rob and his wife, Lindsey, signed up for a Financial Peace University (FPU) course at a local church. This class radically changed the way they viewed finances and gave Rob a new found passion to spread this message. Lindsey and Rob started teaching FPU courses together, almost immediately. They even started coaching people one-on-one in personal finance. After seeing so many lives changed in this way, Rob decided it would be great to help people in this way full-time and became a Financial Advisor. He holds a Series 7, Series 66, and Life/Health Insurance license. His passion is to get YOU to baby step 7. Don't know what baby step 7 is? Reach out to Rob and he would love to tell you all about it.
Rob's favorite hobby is doing just about anything with his beautiful wife Lindsey and their three amazing little girls, Abigail, Lily Mae, and Valerie. They enjoy reading together, working out together, and cooking amazing meals at home! They live in south-central Pennsylvania (small-town America) and enjoy feeling like they are in the middle of nowhere while still having amenities close by. Rob is also in charge of fitness for a local men's workout group, that exists to foster male community leadership. He is active in his church, teaching children's classes on Sunday mornings and the occasional FPU class. He is currently working towards a Master of Divinity degree with an emphasis in Apologetics.
Ready to Take
The Next Step?
For more information about any of our products and services, schedule a meeting today or register to attend a seminar.